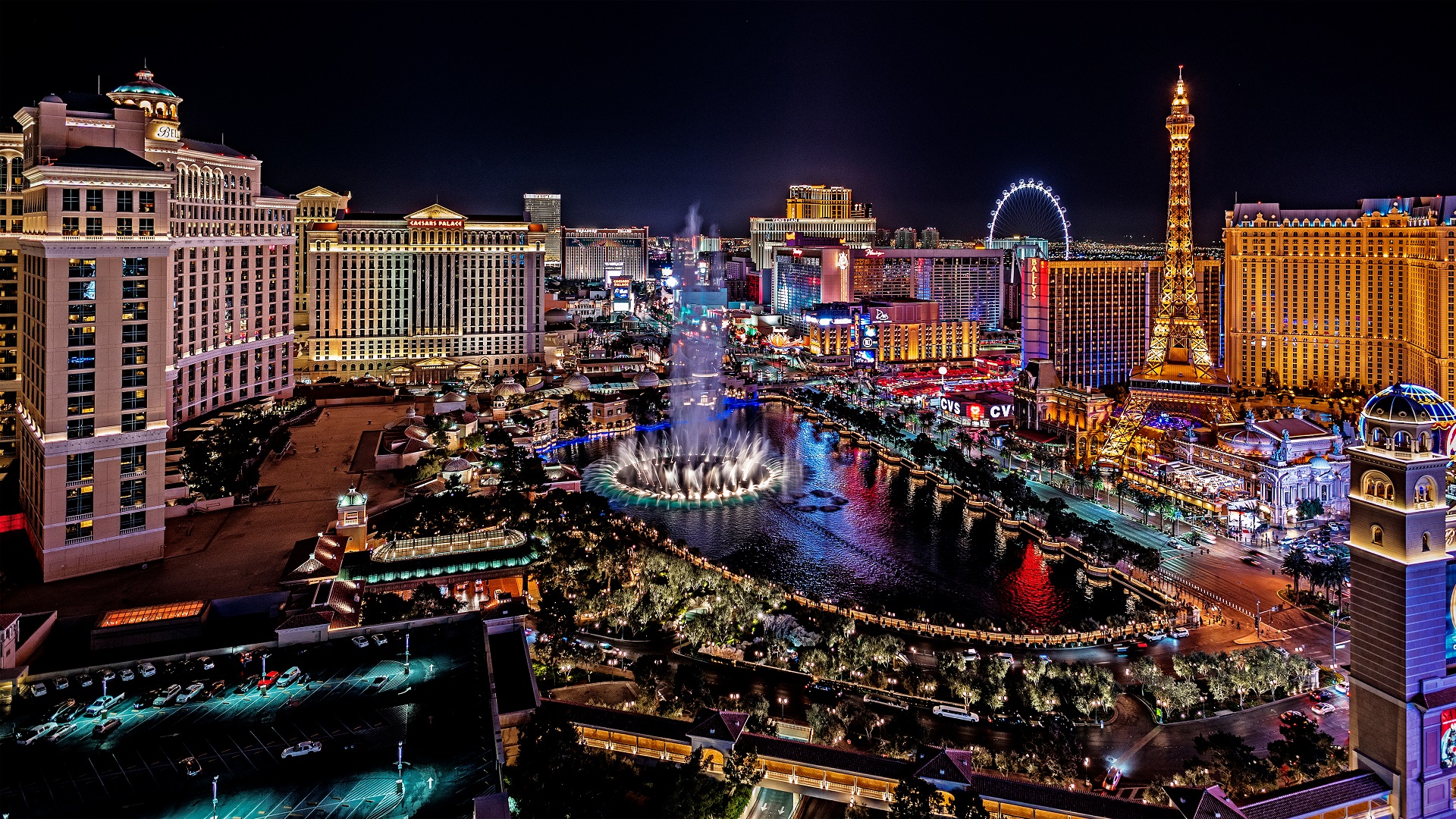 10 Awesome Reasons to Love Las Vegas
Many of us think about going to Las Vegas. Some start dreaming about this trip after watching some colorful Hollywood movies, while others hit the Jackpot at Infinity Slots and decide to test their luck in a real casino. Anyway, here are ten reasons to go there at least once and love this city forever.
Sightseeing
Want to visit several countries at once without leaving the city? In Vegas, it's easier than that. Once here, you don't have to go to New York, Paris, and Venice. Along the main street of Las Vegas Boulevard, there is a copy of New York City with skyscrapers, the Brooklyn Bridge and the Statue of Liberty. A little further, you can find a smaller replica of the Eiffel Tower, followed by Piazza San Marco.
Walk on the always buzzing Strip and see all the sights!
Neon city
The atmosphere of Las Vegas is fantastic! The city is like a fairy tale, full of shopping, live shows, art galleries, superb restaurants, or nightclubs. And, of course, there's plenty of gorgeous neon almost everywhere. Make a visit to the Neon Museum and find out more about the city's past through the signages of its former casinos and businesses.
Delicious Food
While many enjoy Las Vegas for its casinos, shows, and 24-hour party vibe, others find a culinary tour to be the best part of their visit. Visit a new Las Vegas restaurant every day, and it would take you a decade to visit them all.
The city is full of excellent restaurants to suit every taste, and the world's top chefs are here, too. If you've dreamed of tasting the most exquisite cuisine, don't miss your chance to perform your culinary adventure. And you'd better come hungry or even bring a friend!
Shows
Besides drinking and partying, Las Vegas is famous for its entertainment shows! They are held almost every day: live concerts by the best American performers, dance shows, Broadway musicals, singing fountains, festivals and conventions. And, of course, the most famous shows from Cirque du Soleil.
When you're in Vegas, you're bound to go to a show like no other. Visitors can find anyone and anything on the Strip, no matter the time of day.
They say Vegas is the undisputed entertainment capital of the world!
Weddings
It may seem like a spur-of-the-moment decision to get married in Vegas, but the city is home to over 115,000 weddings per year.
There are over 45 wedding chapels in Vegas, where you can easily hold your wedding ceremony in 5 minutes! Everything is real — chapel itself, decorated hall, flowers, photo session, and total delight!
Are you already in a legal marriage? Don't worry, a "Renewal Ceremony" (confirmation of your love vow) will be organized for true lovers.
Would you like some real extreme? You can celebrate your wedding right in the air, above the Grand Canyon!
Tours
By the way, it's just a crime not to visit the "overwhelming" and "humbling" Grand Canyon while being in Las Vegas. There are morning, afternoon, and evening tours, bus and helicopter tours, and unforgettable walks on the transparent SkyWalk Bridge.
Do you want to see more? Take a hundred photos at the remarkable region of Red Rock Canyon, make a trip to an architectural marvel of Hoover Dam, and take a mind-blowing journey through the Mojave Desert!
Climate
Las Vegas is a place of scorching sun and heat, an ideal city for sunbathing enthusiasts. If you live in mid-latitudes and miss the warmth and good mood, you definitely should visit Las Vegas. Here you can sunbathe from morning to evening, and vitamin D will give you energy for months to come.
People
There are so many amiable and friendly people in Las Vegas, both locals and vacationers. Everyone smiles, and if you need help, they're ready to help you any time. Vegas friends are the best friends, no matter if they work there (and make our vacations possible), or they are strangers to become lifelong friends.
Gambling
If you're lucky enough, welcome to Nevada! Las Vegas is a city of lucky people and legalized gambling. Gambling is everywhere (even in the airport and gas stations). More than 200 gambling halls, almost 300 nightclubs, and 130,000 slot machines operate around the clock. You can't walk a couple of steps without finding something to bet on. A great opportunity to completely forget about time, try your luck, spin in slots, and win a lot of money! Even if you are not a gambler, don't miss a chance to get incredible emotions!
What happens in Vegas...
They say that what happens in Vegas, stays in Vegas. Las Vegas is a city of passion, the magnet for excitement, craziness, and fun. So if you want a 100% sense of life, make sure you go to this city!